Last blog articles
This is how to create a baroque interior!
How to create a romantic interior!
This is how you create an industrial interior!
Decorating Tips for Styling Your Mantelpiece!
Tips for Setting Up Your Home Office or Study Space
See all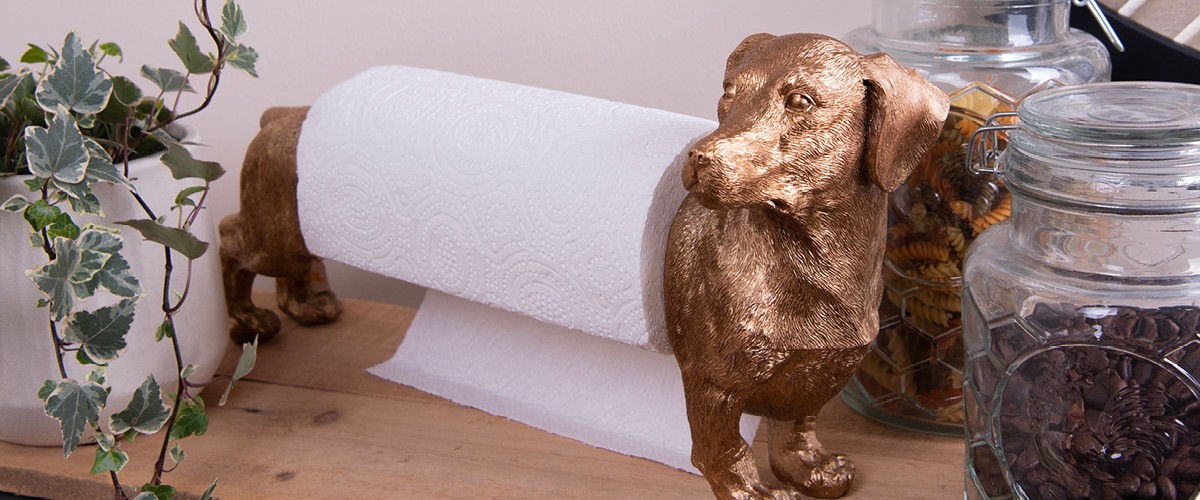 Kitchen roll holders
Discover our collection of kitchen roll holders at Milatonie.com. Our functional and stylish kitchen roll holders are available in various materials and designs, ideal for keeping your kitchen paper neat and organized. Choose from wall-mounted, freestanding, or countertop models to find the perfect kitchen roll holder for your kitchen. Kitchen roll holders are essential and should not be missing in any kitchen. So why not opt for a fun kitchen roll holder? In this category, you will find the most unique kitchen roll holders from Clayre & Eef!